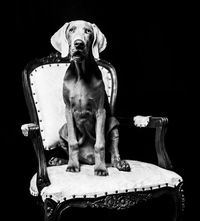 Aust Ch Griseus Jovitas Numero Uno
"Uno"  09/06/2013- 06/08/2017

Aust Ch Griseus Jovitas Numero Uno
 
Uno is from Maddison our SUPREME Ch foundation bitch.

Uno was a multi Class in group and Class in Show winner.... 

Photo above- was taking by FFire, as a photo shoot in the 12 Shades of Grey calendar in which Uno was to feature with Mrs Claus... Unfortunately it did not make the final cut, so here it is for us to enjoy!
Miss you buddy xxx